Expand your life and your business
By the end of our 10 weeks together, you'll have identified and broken down your Key Blocks to trusting yourself and replaced them with Supportive, Abundance-Attracting beliefs.
Imagine, having a plan you believe in and know will work, so you can confidently begin taking actions in the direction of your loftiest dreams and get on the road to more clients, money and abundance.
I used to struggle with low self confidence, high stress level and not feeling supported. I was looking at the successful coaches and wanted to be like them. But I was way behind. I felt envy when I saw coaches that showed up on the scene after me and became successful. Ugly but the truth.
What I did not know at the time was how I was programmed in my subconscious and how that impacted my behavior.
More than 10 years ago I stumbled upon something that radically changed my life. And from there I developed what now is called the Expansion method. A simple way to release patterns, imprints and behaviors and install whatever I need to open up to more of myself and by that make my life more fun, easy and stress-free. And I have done thousands of sessions with my clients and helped them do the same thing.
Now it is possible for you to learn how to change your life easily and effortlessly and be seen as a magic coach when you help your clients to melt away what no longer serves them.
I am deeply amazed by how transformative and easy it is to use the Freedom Based Mindset process. I use it to transform my own limitations and I use it with my clients. Old issues just evaporate. I am forever grateful for this tool.
Expand Your Life And Business
You will create self-confidence when you know how to get rid of old behaviors that no longer serve you, both conscious and subconscious.
The number one thing that we as human beings are the most afraid of is to feel uncomfortable feelings. During the Expansion process you will learn how to use all kind of fears, every challenge and obstacle to create more trust in yourself and what you can do.
On the other side of your challenges there are miracles waiting for you. I am sure you can think of situations in your own life where you have experienced that. 
When you free yourself from what is holding you back you will receive insights and will be able to take the next step forward with ease.
The more you free yourself from the old image you have of yourself and consciously create a new image that suits you better, now and in the future, the more free and powerful you will feel. It will become easier to stand up for yourself, claim your space and boldly to step out and be seen in a bigger way.
You will feel that suddenly it is so much easier to be yourself and naturally act in a new way.
You will become more of who you are and you will be able to show up as yourself and not care about what other people think of you.
When you decide what you want to create, trust yourself and your vision more than your fears and take action towards manifesting your vision, it has to happen.
When you and your actions are aligned with your vision, manifesting it is inevitable. Every step you take towards it is making you rise to a higher level, expanding your life. You will become bigger, stronger and more sure of yourself. Your life will become more juicy.
We have all had many failures and disappointments in life which can make it feel unsafe to listen to our hearts and desires. 
Your path is yours to have. It is your path to follow. You do not have to settle. Your previous experiences have given you wisdom and knowledge. They do not have to cause you to doubt yourself.
Dare to dream. Dare to follow your dream while you are freeing yourself from the old and growing into a new picture of yourself.
The Expansion-method is a transformation tool that will help you create awareness of what you really want, re-program the subconscious so it works in your favour and when using the Expansion-method on a regular basis you erase struggle from your life.
Create an Expansion Vision
A vision combined with The Expansion Process needs to be made in a specific way to get the results you want.
It is a very powerful method where you will reprogram the behavior patterns that often lie deep down in your subconscious. That is the reason we need to think differently when we are doing an Expansion Vision. 
Every time you are striving for anything new, old patterns will come up to the surface in different ways. We usually call them problems or challenges. The bigger the gap is between where you are and where you want to go, the more challenges you will encounter.
Learn The Process
You will be able to use this powerful process on yourself and on your clients. 
You will learn a process that you can use both to release yourself from fears and challenges and also to install new ideas that support your journey towards manifesting your goals and visions. The new ideas will make you automatically do things in a different way and by default create new and better results.
What you can expect is to feel lighter, stronger, and content with who you are. One of the common things students experience is that they suddenly can stand up for themselves much more than ever before, in a way that feels new and at the same time natural.
Make a Plan That Supports You
To make a vision come true you also need to take action. And it helps when you have a plan that supports you.
No matter what situation you are in, there is always a solution, there is always a way out. A challenge is a gateway to a naw opportunity 
When we are stuck in fear it is difficult to see new opportunities. And even if we see them, fear stops us from acting on the opportunities.
When we release the tension and feel calm, we become open to our inspiration. This allows us to see new opportunities and feel bolder in taking action.
Turn Up The Volume With a Micro-Vision
Sometimes it can feel like nothing is happening, even though we are focusing on our goals and taking action. Then a Micro-vision is very helpful.
The most important thing is to become aware of what is going on inside of us. We are getting guidance from within, but we are not always capable of listening. By using a Micro-vision we are going deeper and wider in a specific area to turn up the volume so we become aware of what is blocking us.
More Useful Tools To Use Together With Expand
When our feelings become too strong it is difficult to take a step back in see what is going on. Then it is beneficial to think clearly and to use some other tools together with The Expansion Process.
You will also learn how to intuitively pick up information from the body that comes from the subconscious so you can free yourself from things that your conscious mind cannot reach.
All Your Questions Will Be Answered
We will meet on Zoom once a week for 12 weeks. During every call you can ask questions and I will have at least two people in the "Hot-Seat" to demonstrate The Expansion process. And everyone will benefit from those sessions.
You can also ask me any question between calls via email.
Use Your Memories to Free Up Your Future
Every memory we have that creates an uncomfortable reaction when we think of it affects us. You will learn how to work on them one-by-one so they no longer have any power over you. It is a pro-active way to become even more free.
Free yourself From Generational Patterns
For many of us, the older we become the more we start to look like our parents or caregivers. But we have also inherited patterns from our ancestors way back. I am sure all of our ancestors have had situations or difficulties in the form of starvation, poverty, abuse and so on. We are carrying some of that inheritance without us even knowing it, but it still runs our lives.
You will learn how to free yourself from the Generational patterns that run in your subconscious mind.
Ease The Body From Pain
When we have been living with heavy stress, many of us finally come to a point where we start to get body aches and pains. Many of these issues can be reduced and even disappear by using The Expansion process. You will learn how to do that in a risk- free way.
Combine The Expansion-Method together With Other Modalities
The Expansion-method is a tool for transformation and it can easily be used together with other methods to enhance their effectiveness.
You can, for example, use it together with massage to release the tension more easily.. You can combine it with EFT to make the process go more quickly.. And of course it is a perfect tool to use togehter with coaching.
The total investment for The Expansion Method course is 997 USD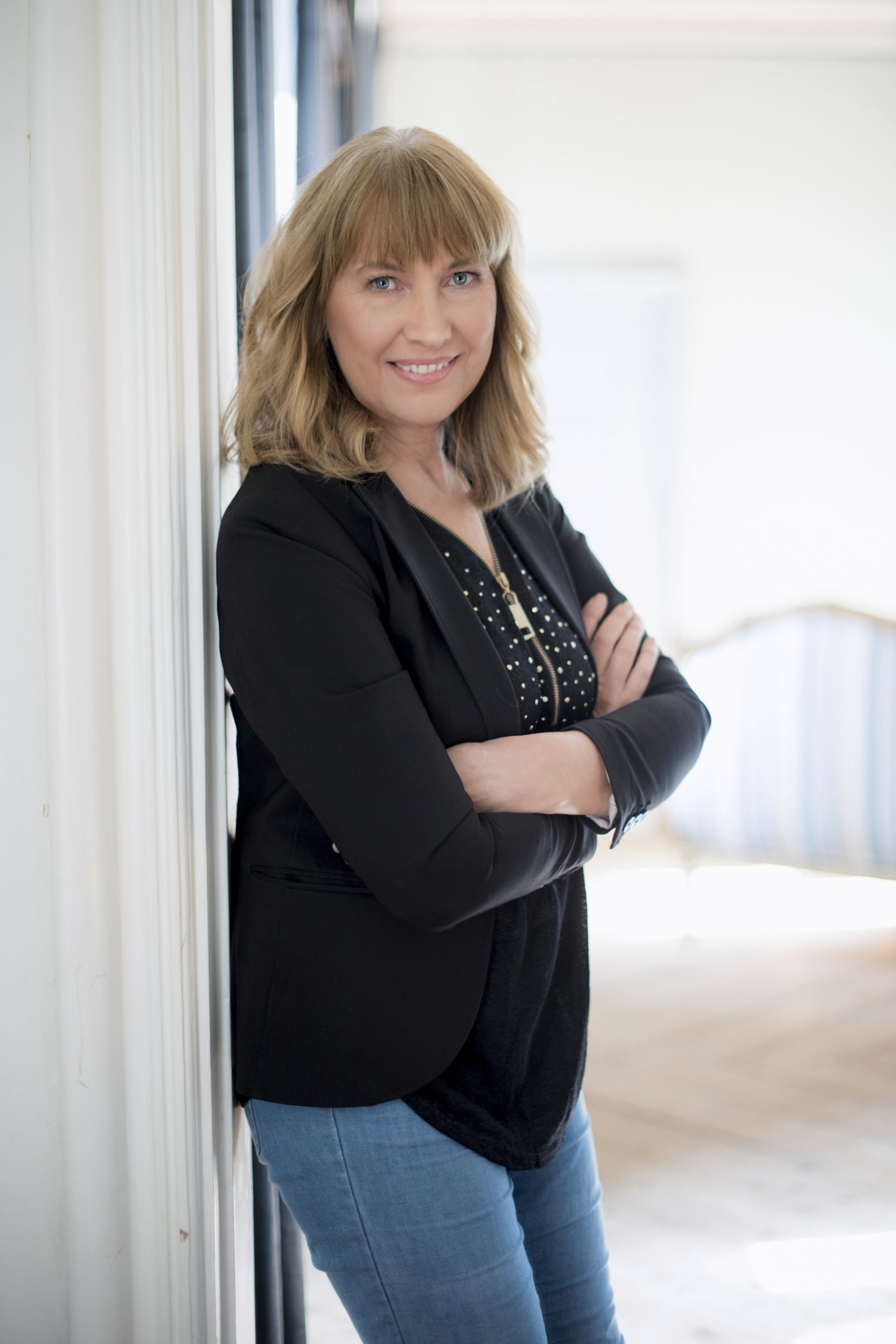 You are a powerful creator of your life. The way your life is today is your creation. Enjoy what is good about it and change what you don´t like about it. I know it is easier said than done. But with The Expansion-Method you can speed up the change with less stress. less effort and less struggle.