Join me in a free 5 day workshop, where I will help you create a simple marketing plan with proven marketing strategies.
Create a marketing plan for the next 30 days
Do you feel overwhelmed with marketing? Are you procrastinating or trying to find "a better way"?
Join the Simplify marketing and get more clients workshop so you can focus on the right way for you. You will learn how to create a simple to follow marketing plan that will bring you clients, as well as the secret of how you can know that you will become successful.
It will only take you at the most 20 minutes to listen to the recordings and do the assignments.
June 14 – 18
– in a private Facebook group. Sign up to get access.
Day 1 – Define Your Big Goal
Many coaches don't have a long term goal. They may have a wish but that is often too far away so it becomes difficult to know what to do today to move forward towards it. Or they are just making plans for the next launch and that creates an entrepreneurial roller coaster.
Imagine having a defined goal that you can look forward to, knowing that the actions you take today will lead you towards it.
Day 2 – Where You Need to Focus Now
It is easy to look at other successful coaches and do what they do. Because it works. But it might not be the right strategy for you at this moment.
When you define where you are in the marketing cycle you will know without a doubt where to focus. And you will know what strategies will work for you and what strategies you need to wait with.
Day 3 – Your Personalized Plan
Your journey is unique and therefore you need a plan designed just for you and where you are on your entrepreneurial journey. And you don't need to figure anything out. Your job is to choose from lots of choices that I will give you. All of them tested and proven to work.
You will choose your activities and then your job is to execute them over the next 30 days and they will move you towards getting more clients at the same time as you learn how to market in your way.
Day 4 – Your Success Strategies
One big part of being successful is to see the whole picture. Learn to see how to make your activities will become more impactful and make you more confident.
You will get several ideas of what you can choose to make your actions more successful.
Day 5 – How to Get the Results You Want
Having a plan is important, making a plan is easy compared to following the plan. Having a way to detect what may hold you back from following your plan. What to do when you are falling off the plan. How to use your shortcomings to your advantage and create success faster and easier thanks to them.
You will have the opportunity to get coaching from me. On Tuesday, Wednesday and Thursday I will offer a group coaching session in Zoom. Don't miss this if you want feedback on your plan!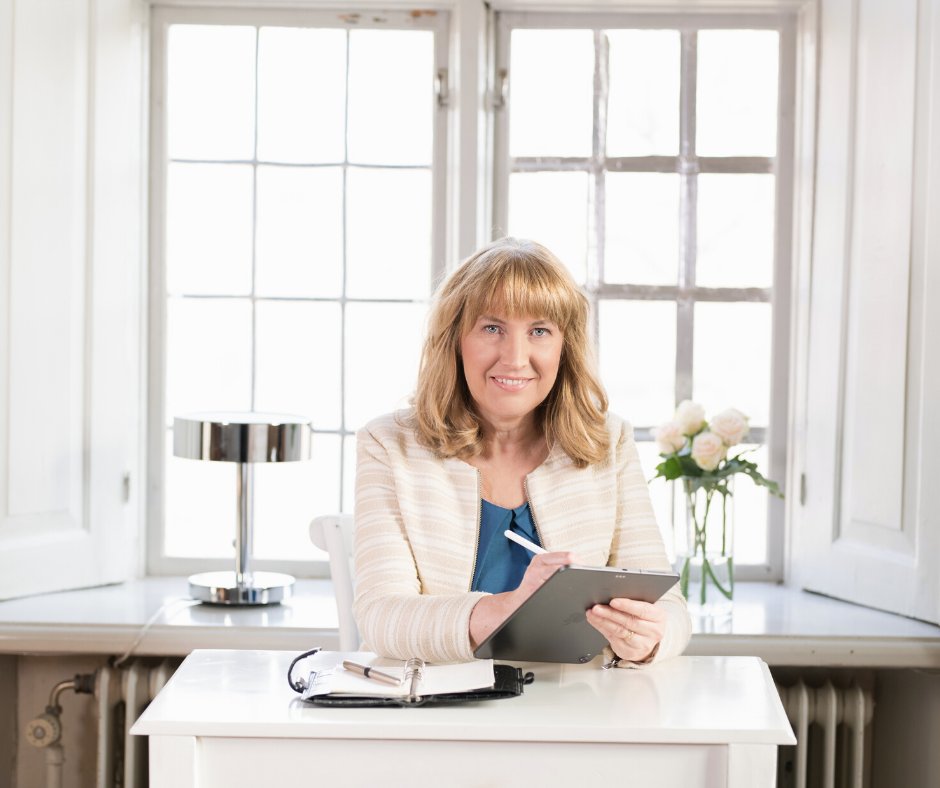 Learn the simple strategies
Today we have so many tools, tactics and strategies. It is easy to be overwhelmed and not knowing what to do when you are receiving different ideas from different gurus. But there are simple strategies that have always worked and will always work because we are human beings and we want to be seen, heard and feel that we are cared for.
Learn the secret behind what makes any strategy work or fail. When you join now you will also get a workbook that will guide you through the entire workshop.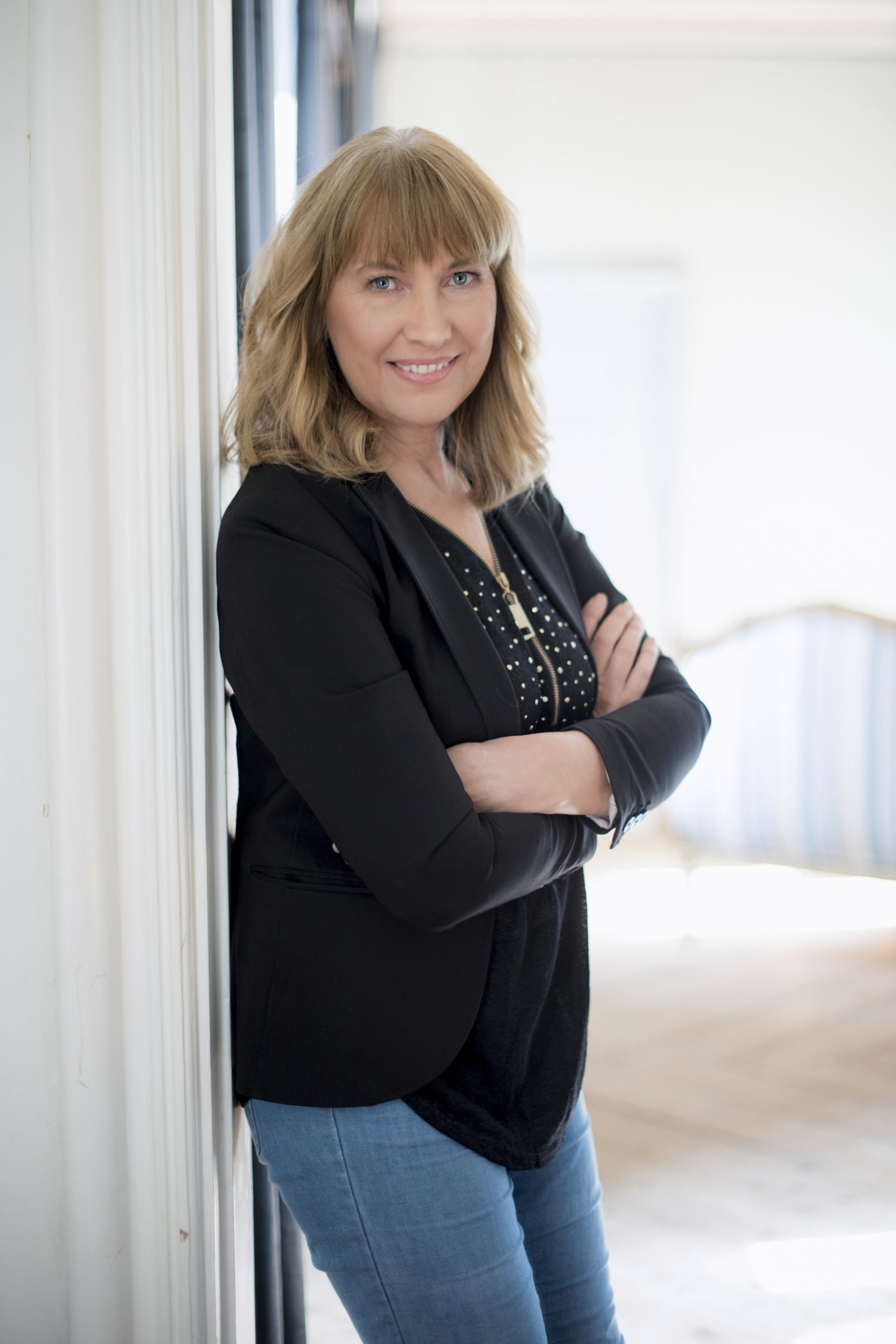 I started my coaching business 20 years ago. At the same time I started my business I became a single mother with five kids. And I had no idea how to get clients.
Because I needed to learn how to market myself in the beginning I quickly saw that so many other coaches and consultants were lacking knowledge about marketing. So I ended up as a sales and marketing coach.
The journey to be a business owner is really a journey of self-discovery at the same time. When you want your business to grow, you need to grow. You need to change how you see yourself.
A common saying is that 80% of success is inner work. I tend to agree with that. But we need to take action as well. That is what I am inviting you to do over the coming days. You will step by step create a personal marketing plan that is simple to do and follow.
Coach since 2001 in my own business
Author of two books Boost your business with a book and The powerless thought
The founder of The Expansion method
"Miracles are waiting on the other side of obstacles"
Ed Erickson
helps business owners build successful businesses
Ed starts from the truth that most people start a business because they are good at doing something. Many discover that being great at what the business does isn't enough. They also have to be great at running a business. That's a completely different set of skills.
Ed teaches entrepreneurs how to create that structure in their own business so they can be freed to pursue the work that fuels them. He works with his clients through group training programs, 1-on-1 coaching, and done-for-you services.
Jonas Goldt
Automation Alchemist and a Chatbot Funnel Consultant
Jonas Goldt is the Automation Alchemist and a Chatbot Funnel Consultant. As a multi-faceted Psychologist, specialized in Human-Computer Interaction, Jonas focuses on cutting-edge entrepreneurship and Conversational Marketing. With over 6 years of entrepreneurial experience – from formerly co-founding a Berlin-based Health and Wellness start-up, leading a small team, to running an online business – it became Jonas' mission to help other entrepreneurs to multiply their positive impact in the world.
Erica Appelros
Doctor in Theology and Associate Professor in Philosophy of Religion
Erica Appelros, Doctor in Theology and Associate Professor in Philosophy of Religion with more than 20 years of experience as a teacher, coach and speaker, works as an associate professor in philosophy of religion at Lund University, Sweden.
In 2019, she started her coaching business to be able to do more of what she loves doing—helping entrepreneurs and business owners optimize their decision-making process so that they always can feel confident that they have made the right decision.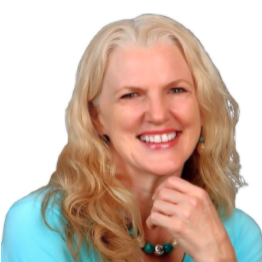 Elizabeth Onyeabor
Chief Ease of Excellence Officer
With twenty-five years of experience training, mentoring, and coaching leaders around the world, Elizabeth is a leading international expert on helping perfectionists take control of their to do lists, celebrate powerful progress, and enjoy a lasting sense of accomplishment. As the Chief Ease of Excellence Officer of the Habitual Happiness Hub, Elizabeth's mission is to help perfectionists embrace their whole selves and live their dreams. She is also a speaker, poet, singer/songwriter, and an award-winning, best-selling author.
Join the workshop now!
The Details
When? June 14-18
How? When you sign up you will recieve an invitation to a private Facebook group.